Why stubborn Iain Duncan Smith is no statesman
June 29, 2014
I'd go further. Iain Duncan Smith is no substance whatsoever. He's just a hole-in-the-air.
The lovely wibbly wobbly old lady
Reposted from the Observer
Now I know I may seem as if I am IDS bashing of late *slaps self on wrist* but all I would say is that he's in the News so much because everything he touches turns to caccapoopoo (welsh word for faeces 🙂 ) 
P.S He's still got a face I want to slap!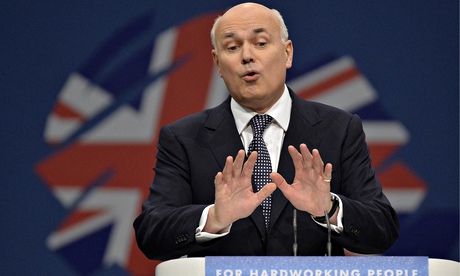 At a time of miserable conditions for the poor, sick and disabled people, the administration of the welfare state is a disaster. The grand projects the Department for Work and Pensions has launched since the general election have been bureaucratic fantasies and practical catastrophes. Ministers have wasted hundreds of millions of pounds of public money – Tory ministers, mark you, who pose as the defenders of hard-working taxpayers. For…
View original post 1,016 more words